The Sensors allow you to have different settings when a known person is at home than when everyone is considered away, so that you can increase the security level when your home is empty.
You can customize what happens when the Sensor detects activity (a motion or a vibration). You can decide to ignore, record, send a notification or sound the Siren for these events.
If you decide to sound the Siren, you can choose to activate the entry delay first or not.
You can also decide to be notified when the Sensor remains at the "open" position for a prolonged time.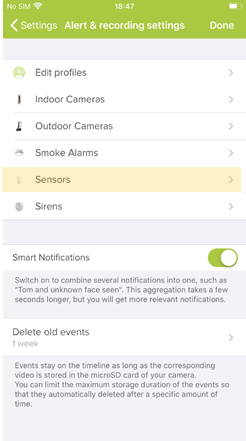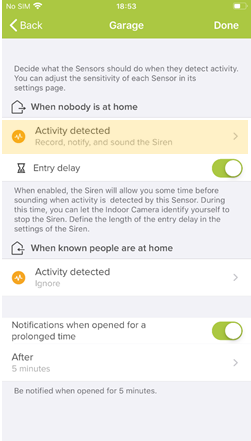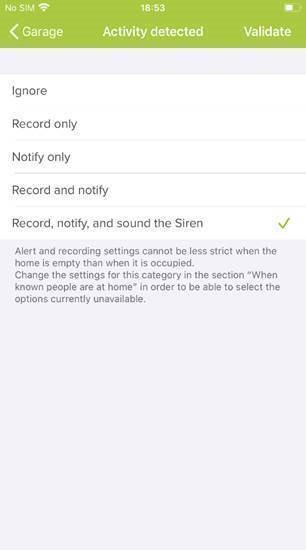 Updated